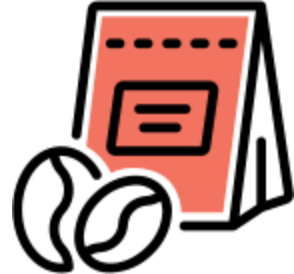 Roaster's Choice
Curated by us. Changes every month.
Select

Espresso (Milk) Blend
Complex, smooth and perfect in milk drinks.
Select

Natural Decaf
Chemical free. Soft chocolate and light fruits.
Select

Ethiopia Natural
Bright, funky and floral. Pomegranate sweetness.
Select

Rwanda Natural
Creamy, textured body. Sweet and balanced.
Select

Colombia Washed
Full bodied, balanced. Caramel, marzipan, cookies. Stone fruits sweetness, light spices.
Select